Brussels Gallery Weekend includes exhibition tour on 10 September
The capital's shining contemporary art scene is on display in a special 15th anniversary edition of the Brussels Gallery Weekend (BGW) from 8 to 11 September.
Heralding the opening of the city's cultural season, the four-day event celebrates the occasion with an exciting programme of gallery viewings, talks and expert guided tours, each dedicated to different areas of the city.
Launched in 2008, the event has grown from 10 galleries in its first edition to a record 48 galleries and other art spaces participating in 2022. Together, they show work by some 125 artists.
Major projects include the exhibition Sculpture Factory. Selected galleries were given carte blanche to present large-scale works at the prestigious location of L'Imprimerie, the former printing house of Belgium's national bank. The venue is also the official hub and information point for the 2022 edition.
The burgeoning success of BGW mirrors the transformation of the capital into a beacon for international art, with Brussels' roster of art galleries also responsible for boosting Belgium's reputation abroad.
Brussels was the second city after Berlin to stage such an event and has introduced many new initiatives over the years, including an "off" programme, which continues to stage innovative projects today.
"Thanks to its central location and the vitality of the local scene, Brussels plays a prominent role in the contemporary art world, and we seek to further the city's influence with a spirit of sharing," says BGW director Sybille du Roy.
"For example, we are piloting the Art Across Europe project, forging links between European art scenes, in partnership with cities such as Zurich, Cologne, Düsseldorf, Madrid and Milan."
The nonprofit organisation is keen to attract new audiences to contemporary art in Belgium. "It can sometimes be a bit daunting to go into a gallery that you're not familiar with," adds du Roy. "The Brussels Gallery Weekend can help people overcome their inhibitions and create a buzz around contemporary art."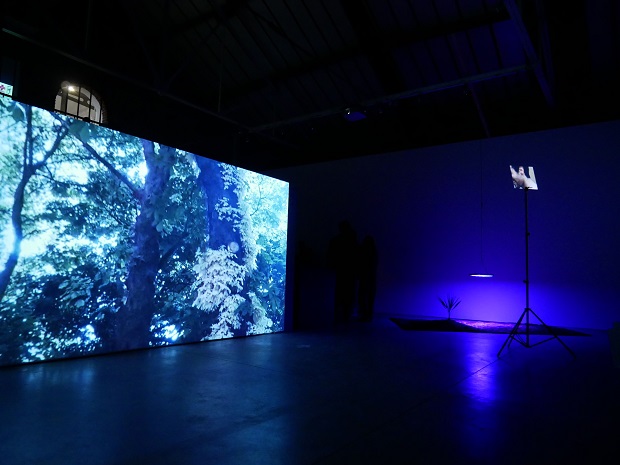 Bulletin readers are invited to a special tour of the exhibition Generation Brussels on 10 September at L'Imprimerie (pictured: installation by Charlotte Lavandier). The show, now in its fifth edition,  provides a platform for 12 local emerging talents who have yet to find gallery representation. They all explore the theme of care in the exhibition.
"In a world controlled by visible and invisible forces – at times limiting, and sometimes leading to happy coincidences – the hand that gives, heals, or repairs, the word that soothes, or the ear that listens, nature reimagined or disguised, as well as space as a vessel for minuscule signs of change, can inspire surprising processes," says exhibition curator Maud Salembier.
Brussels Gallery Weekend
8-11 September
Meeting point: L'Imprimerie (National Bank of Belgium) Boulevard de Berlaymont 56
Guided tours
Photos: (main image) BGW 2019 Baronian Xippas; La Troupe. Sorry! Our prize giveaway has now closed and the winners have been notified.