Farmers' markets: Enjoy seasonal fresh food from local producers
It's an idyllic scene. Dotted around the tree-lined cobbled square, Gaasbeek farmers' market  is selling local produce, lovingly grown and harvested. Rising above Arconateplein is the ancient parish church; its red bricks replicated in many of the houses overlooking the bustling marketplace.
Every Saturday afternoon, from 14.30 to 17.00, the small weekly gathering of neighbourhood farmers and artisans draws hundreds of locals and visitors. It's a chance to peruse the lively stalls, fill baskets with fresh food and immerse oneself in the local culture. The pretty village of Gaasbeek is located in the municipality of Lennik, which is part of the green belt of Flemish Brabant.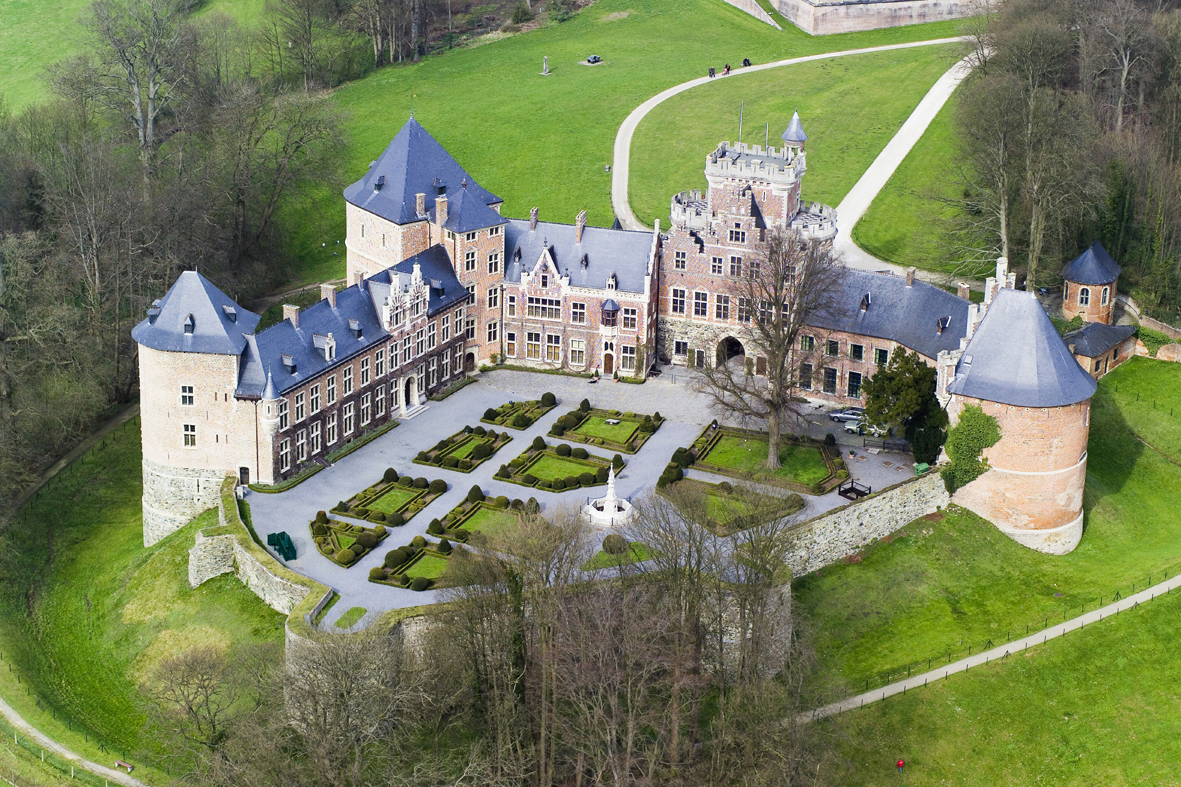 It's a well-known destination thanks to Gaasbeek Castle (pictured, above), one of the highlights of the region. With the castle closing at the end of August for major renovations, this summer is the final chance to visit the romantic site and grounds before its scheduled reopening in 2023. Along with the adjacent Groenenberg castle, the ancient domain forms part of a signposted castles walk that starts in the market square.
This is also the Pajottenland region, lying between the Zenne and Dender rivers, southwest of the capital. Once the market garden for the population of Brussels, it remains farmland and is reputed for the fine quality of its fare. Today, the city's skyline is occasionally visible from the gently rolling pastures, a reminder of the short distance between the vibrant metropolis and quiet rural life.
Potato crops are a Pajottenland speciality, and one farmer drives his wares to market on a trailer pulled behind his tractor. Strawberries, rhubarb and other abundant seasonal fruit and vegetables are on display, along with bread and pastries, plants and cut flowers and meat and dairy products.
With farmers often having to diversify their business, the range of produce on one stall can stretch from lamb to sheep milk cheese and other tempting morsels. The advantages of buying local seasonal food are numerous. As well as reaping the benefits of buying high-quality and healthy produce from your community, farmers' markets are short-circuit and sustainable businesses.
It's a win-win situation for both farmers and consumers. The first get a better deal, selling directly to their customers, and the latter discover authentic locally-sourced food with a clear provenance. There is direct contact between the consumer and the producer and going to a market is a great way to learn about regional food specialities.
Lambic beer is another Pajottenland tradition. The square's Café De Pajot is the place to be on market day and serves the sour cherry beer Kriek Boon on tap. It's a favourite local tipple.
Other popular farmers' markets in the province include the small but traditional one in the Affligem municipality of Teralfene, every Friday from 15.30-18.00. With the advantage of being close to Brussels,  Dilbeek's Saturday morning, from 9.30 to 12.00, offers a full range of produce, from meat, poultry and seafood to fruit and veg, plants, herbs, bread and pastries and artisan honey. Merchtem farmers' market takes place every second and fourth Saturday of the month, from 9.00 to 12.00 in Mieregemplein.
For more information on boerenmarkten as they are known in Dutch, check each municipality's website for weekly markets, while this website (in Dutch) lists markets by weekday and province.
During the Covid-19 pandemic, security measures are in place at all the markets.
Getting there
If you don't own a car, cycling is a popular option in the Pajottenland region. Otherwise, there are regular bus services linking the villages and towns to Brussels.
Gaasbeek The De Lijn 142 bus is an hourly service from Brussels South Station. You can also catch the bus at Anderlecht Erasmus metro station.
Dilbeek Trains run from most of Brussels' stations, while De Lijn 128 bus can be picked up at De Brouckère.
Merchtem There are train services from Brussels to Dendermonde, plus several bus options.
Photos: iStock/Getty Images Plus ©Alicjane; iStock/Getty Images Plus ©Julia Sudnitskaya