Party like a VIP at concerts and festivals: ING makes quality music experiences a customer priority
In association with ING Belgium
When Stromae announces a concert, fans know they'd better be quick if they want to see one of his legendary shows in person. It was no different this time: tickets to all six of his dates at Palais 12 in Brussels this spring sold out quickly (the singer has since announced that he is cancelling his world tour).
Customers of ING, however, still had 72 hours after that to buy any remaining tickets earmarked for the bank's clients. The Reserved tickets programme between the bank and Palais 12 sets aside 600 tickets for ING customers.
ING has a long history of supporting the arts, including music. The bank's art collection is well known, having been highlighted in many exhibitions over the years. "It's part of our mindset to support talent," says Delphine Metzler of ING. "We like to support Belgian artists, whether via partnerships or the concert venue. It's in our DNA to empower people in their lives and businesses, and that includes supporting artists in general, whether musicians or fine artists."
Customers can take advantage of the Reserved tickets programme for a host of shows at Palais 12. "We supported it from the start when it first opened," explains Metzler. "I think we were the only bank that believed in this project. We thought it was important for Brussels to have a big concert hall to attract artists from everywhere, from inside and outside the country. It was a challenging, ambitious project, and we wanted to be there from the start to support it."
As well as Reserved tickets, ING customers can book Priority Access without an additional cost. It gets them into the venue 20 or 30 minutes ahead of the general public. That way they're sure to get a locker at the venue that seats 15,000, as well as a choice spot in front of the stage. There are 300 Priority Access tickets to select shows at the venue.
Palais 12's agenda is a mix of big names like Stromae, rave dance events and big touring acts like Riverdance and the Anime Music Festival, both of which are coming up. It's the place to see American Christian rock band Skillet this year, as well as the reunion concert of famed rock band Kiss.
Summer VIP vibes
When spring arrives, it's hard not to think ahead to Belgium's legendary summer festival season. This little country punches well above its weight when it comes to music festivals, and two of the best have also teamed up with ING.
Les Ardentes in Liège and Lokerse Feesten in Lokeren, near Ghent, have signed up to the ING Experience. Via the banking app, ING customers can enter to win VIP treatment for 10 at either festival. 
Les Ardentes moved outside the confines of the city last year, settling along the Meuse river. Now 75,000 people make their way to the four-day open-air festival, which is gaining a worldwide reputation for its international hip-hop line-up. "We've been sponsoring Les Ardentes for a long time, and it's growing so much," says Metzler. "We like this project a lot and have been there to support them through all these steps."
Lokerse Feesten – like Les Ardentes a highlight of the summer schedule – features a different genre of music on each of its 10 days. "That means ING can reach everybody," says Metzler. "All ages, and international people as well as Belgians. What used to be a small city festival is inviting more and more international artists. This festival surprises us every year."
Lokerse Feesten also offers a fun business opportunity. "It's a really good event for our clients," she adds. "In terms of hospitality, it's a top quality festival."
In addition, both festivals have signed on to ING+, where the bank's customers can get a discount on tickets – just in case they didn't win them.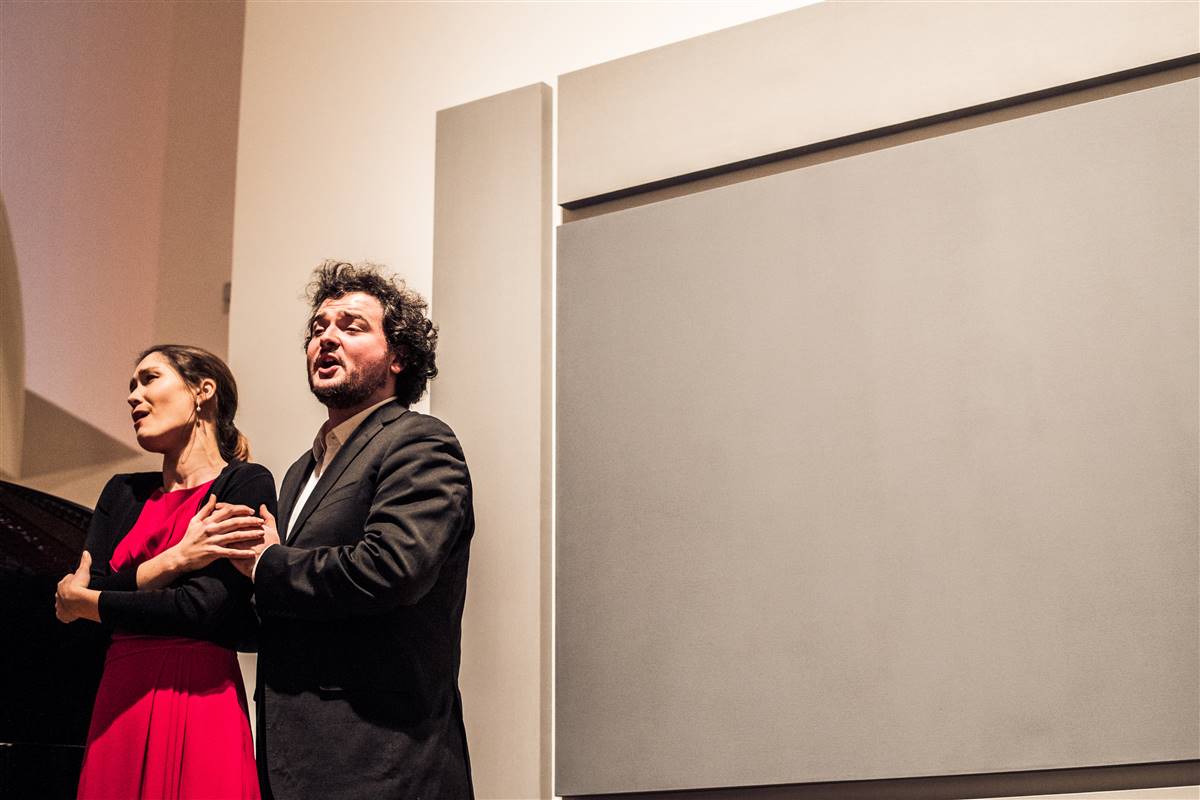 The bank also has an arrangement with the Queen Elisabeth Music Chapel in Waterloo that offers customers a 30% discount on concerts with the promo code MUCHING.
The internationally renowned music chapel provides quality training for exceptional talents as well as a busy music season. It proposes more than 90 concerts and master classes, including prestige that mentor young talents, associate artist concerts, surprise lunchtime concerts and laboratory and discovery concerts.
"This is classical music, so completely different from the festivals and from Palais 12," says Metzler. "We really want to spread the message that classical music isn't niche, it's accessible to everyone. We want to break down that barrier and show that classical music can offer a lot of surprises."
By Lisa Bradshaw
Photos: Palais 12 Visitbrussels; QEMC (c) Dries Luyten