St John's International School: Where academic excellence combines with life skills and global values
In association with St John's International School
Since joining St John's International School a year ago, head Dr David Brooke has been helping to redefine the vision and values at the heart of the premium co-ed establishment located in the Brussels suburb of Waterloo.
As a member of the Inspired global network of 80 schools, St John's gives local and expat families the opportunity to benefit from a truly international education. It's the only Belgian school in the group and an early advocate in the Brussels region of the prestigious International Baccalaureate (IB).
Founded as a private international school in 1964, St John's has been providing a full IB programme since 1978 and is ranked in the top 100 IB schools in the world. With almost 500 students from 60 different countries, the co-ed school with boarding facilities is very much a community, says Brooke. "It's a place where relationships are absolutely fundamental to our learning."
One of his priorities when he arrived in Belgium was to examine St John's mission statements to bring out the best educational experience for children. "We consulted parents, students and staff to ask the question, what defines education at St John's?"
This review process explored themes of peace and compassion as well as daily life and learning. "It's not just about academic excellence, but also skills for life, robustness for whatever life might throw at you," adds Brooke, a maths doctorate who studied at Oxford, Cambridge and Toronto universities.
The resulting values are centred on peace, purpose and passion. These combine with a mission statement focused on being an open-minded, dynamic and welcoming learning community that encourages and values individual contribution.
"Students talked about the fun they have in learning and how they love coming to school, which is why joyful is also in our mission statement," he explains. A diverse programme of activities, including a student-led winter spirit week, reflect the school's vision.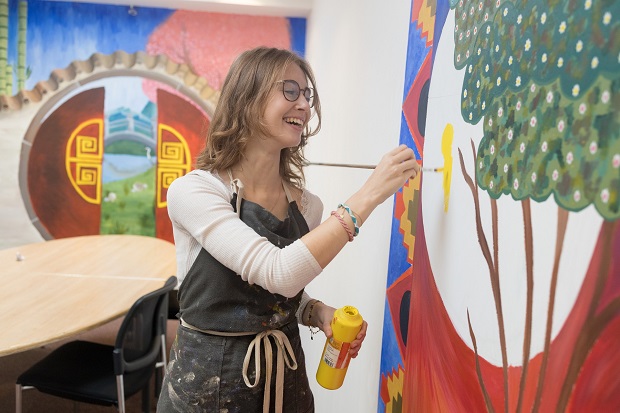 St John's values also connect with the school's speaker series that has invited notable personalities such as politicians Herman Van Rompuy and Caroline Lucas. This season, it included the personal story of a Holocaust survivor. "There's not many more opportunities to engage with real-life Holocaust survivors, so it was really important for us to be sharing this as a community," points out Brooke.
While the Inspired  group is a collaborative network, it supports schools' individual personality, taking into account the context of its local community and country. Among upcoming opportunities for students are skiing and golf competitions in Switzerland and Spain, as well as student exchanges. "We're always finding different ways to collaborate and develop group-wide enriching experiences for our students and staff," he adds.
If the school prides itself on being an intimate and close-knit community, it benefits from extensive resources, says the head. These include a theatre, two sports halls, a big playing field, a climbing wall and facilities that are usually found in a larger school.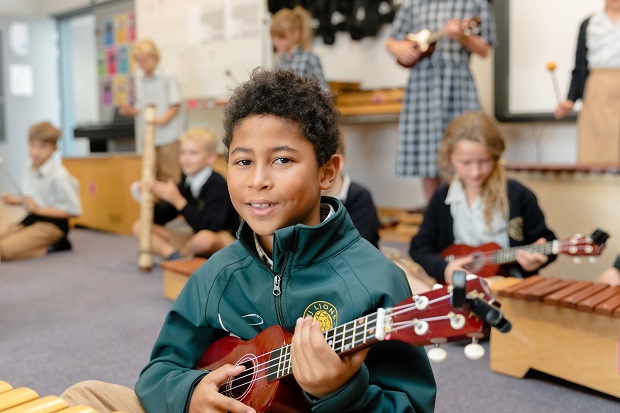 With a staff body of 80 and an average tenure of 10 years, students are guaranteed a stable environment and an individual learning journey. Teachers reflect the school's multicultural community with some 20 nationalities represented.
As an international school, language learning is naturally a priority. While ensuring pupils have sufficient English and support via tutors with their mother tongue language, a dual English and French learning programme is particularly popular in the Primary School.
One year on from his move to Belgium from another Inspired school in Switzerland, David Brooke is appreciative of the community spirit that reigns at St John's. "The school is a wonderful environment of encouragement and growth due to the strong relationships between all stakeholders. Each individual can flourish, because they have their own individual talents recognised and nurtured."
St John's International School
Drève Richelle 146
1410 Waterloo