These were The Bulletin's 10 most-read stories in 2021
Inspirational Belgian women, bad drivers and an asparagus recipe. Here are some of our favourite stories from the past year
10
Early in the new year, we lost Sterling Books. Brussels' independent English-language bookstore bowed out after 23 years - and sold off all of its stock at half price. "The support of our customers has been incredible," staff wrote on Facebook. "We know how much the shop meant to so many people."
9
Working from home has prompted many big organisations to rethink their property portfolio - none more so than the European Commission, with its 50 buildings scattered between Evere, Audgerhem, Etterbeek, Saint-Josse and central Brussels. The Commission wants to halve the number of buildings it manages by 2030 - reducing its office space from 780,000m² to a mere 580,000 - at a potential cost saving of €440 million. But this desire to streamline is not 100% corona-related. There was already talk five years ago of concentrating activity around Schuman, no doubt to the delight of Exki and the Hairy Canary.
8
On the occasion of International Women's Day (8 March), a day devoted to the emancipation of girls and women around the world, we published a list of five women who helped chart the course of modern Belgian history. Isala Van Diest, whose work was recently highlighted in a Google doodle, was Belgium's first woman doctor. She had to enter ULB's medicine faculty through a back door as her male classmates took to shouting and throwing rocks at her.
7
In March, the Belgian chapter of the Jehovah's Witnesses was handed a €96,000 fine by a court in Ghent for discrimination and incitement to hate. It set a precedent in Belgium that religious doctrine cannot be used as an excuse to break human rights laws. The ruling was the end of a six-year struggle by an ex-member for recognition of the religion's practices.
6
Looking forward to the new year is great. But this was 2021 and, in January, when most things were closed, it was harder than usual to be optimistic about the year ahead. Our annual round-up of changes to life in Belgium covered everything from vaccination to vehicle tax, Brexit to Biden - and it came with a massive caveat: "All of this could be overtaken by events." Judge for yourself how many of these 45 forecasts came true.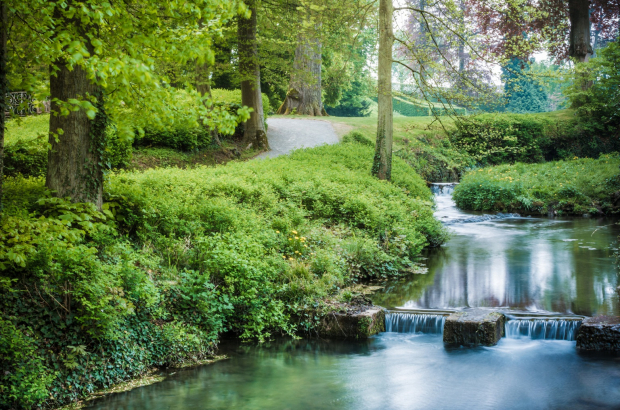 5
It's March. You need to book an appointment to go shopping. But it's 20°C outdoors and dry - so our guide to six outdoor spots around Belgium to get you through the spring was well-received. From land art to a talking tipi, here's some inspiration for an outdoor escape this Christmas, since we're not allowed to go to the cinema any more.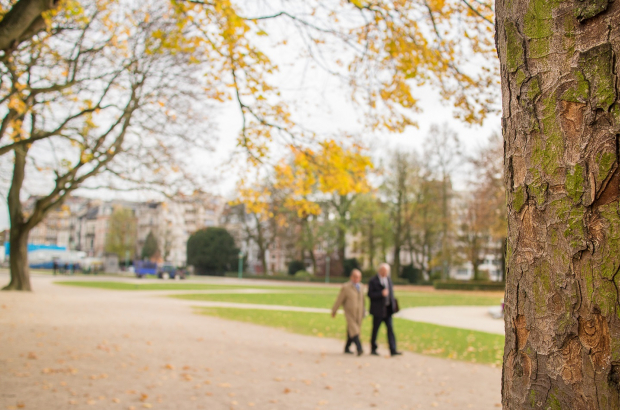 4
Several months before #balancetonbar and the claims of sexual assault in Brussels pubs, a young woman from Barcelona launched a petition to try to get authorities to do something about the regular incidents of sexual harassment and assault in and around Cinquantenaire park. Carla narrowly avoided being raped when she was walking on a street near the park and discovered that it was not an isolated incident. Her petition attracted more than 11,000 signatures - and the setting up of a committee formed of police, crime prevention services and Brussels Environment to enhance safety.
3
Discussions about Belgian drivers - or more correctly, drivers in Belgium - are often heated. In May, we reported that more than eight in 10 Belgian drivers had admitted to intentionally breaking traffic rules, making Belgium the worst of the 11 European countries in a new study. One-sixth of the drivers surveyed also said they "are no longer the same person" when they are driving.
2
It was just the perfect "only in Belgium" story - like when we discovered that the Atomium hadn't had a postal address for 60 years. A recipe for asparagus gratin was accidentally published as part of a royal decree on the website of the Moniteur Belge, the official Belgian lawbook. "It's absolutely astonishing and one has to wonder just a little how such a huge error actually got saved on this official site," one lawyer said. Luckily it was spotted before it appeared in the official printed version - otherwise a formal erratum would have had to be published.
1
Sorry, this is a big anti-climax, but with almost a million views, our coronavirus rolling coverage takes the Christmas number one for a second consecutive year. Will it achieve a third? We sincerely hope not. In February 2020, we took the decision to keep (almost) all of our coronavirus coverage in one place and not publish a separate story about every new development - except for major announcements. Reading Covid news can be tiring, we know. Because writing it can be, too.
On that note, we close our laptops and wish you a brilliant Christmas and all the best for 2022.