Uccle home of Strebelle brothers protected as Brussels heritage
The home of Belgian sculptor Olivier Strebelle and the studio of his brother, architect Claude Strebelle, will be protected as Brussels heritage following a decision by the region's state secretary for heritage Pascal Smet.
"After the death of Olivier Strebelle, it was essential to protect his buildings in order to preserve the important contribution he made to Brussels' artistic life," Smet said in a statement. "Future generations will be able to admire his heritage and we can be proud of that. It will remain a source of inspiration."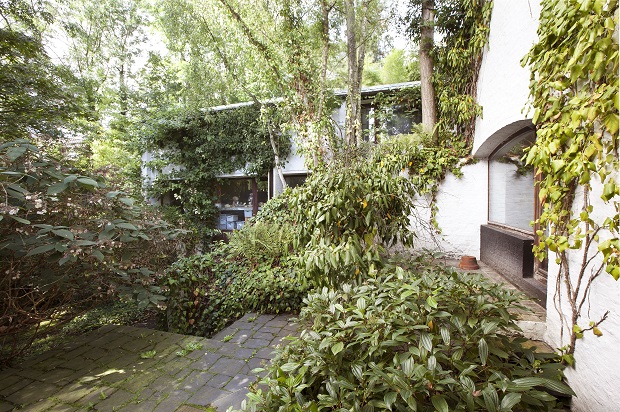 The property is situated on the edge of Uccle, bordering Verrewinkel woods. It was designed by and for the Brussels-born Strebelle artists, and the protection procedure for the buildings was begun by their entourage and the municipality.
"The painters and sculptors had their studios there and built their own universe in the garden with trees and many sculptures," Smet explained. 
The house is almost perfectly preserved in its original state, emblematic of the modernist architecture of the late 1950s.  
Many properties in the Brussels suburbs share this modern style, which is diverse in terms of shapes and materials, without a singular specific style. The lack of uniformity reflects the spirit of innovation and the freedom that characterised that period.
The entire location includes Claude Strebelle's studio, Olivier Strebelle's home-studio, while the surrounding landscape features a mixture of exotic, dense vegetation and monumental sculptures.
History of the site 
Olivier Strebelle asked his friend André Jacqmain to design the plans for his house in 1955, and the construction took three years. The finished building included an extension that connected the house with his sculpture workshop. 
Many of the sculptures found in the gardens were made by Olivier himself. The trees include species from all over the world, from giant firs and red maples to pines from the Pacific coast and a weeping cedar. The interior was designed by pioneering Belgian modernist interior architect-designer Jules Wabbes.
After Strebelle's work evolved to focus on large-scale sculptures, a new studio was added to the basement in 1958. This one is slightly detached from the original structure and can be reached through a corridor under the kitchen.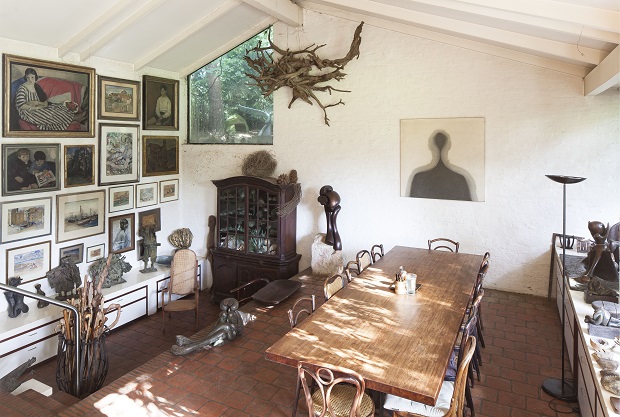 Photos: Pascal Smet's office