Sleeping with a view: Camping 58 opens next to Atomium
Brussels boasts its first campsite with the opening of Camping 58, located in the shadow of the Atomium in Heysel.
The eco-friendly space and community garden is open until 15 October, a temporary occupation of a site in Avenue du Gros Tilleul that's due for demolition and redevelopment. Formerly the Léo Petanque Club, it's close to Houba-Brugmann and Heysel metro stations.
Camping 58 also offers visitors as well as campers, the opportunity to play petanque, volleyball and table tennis among other activities, all while enjoying an outdoor drink.
Aimed at slow travellers, in particular cyclists and hikers, it's not accessible to motorists, caravans or campervans.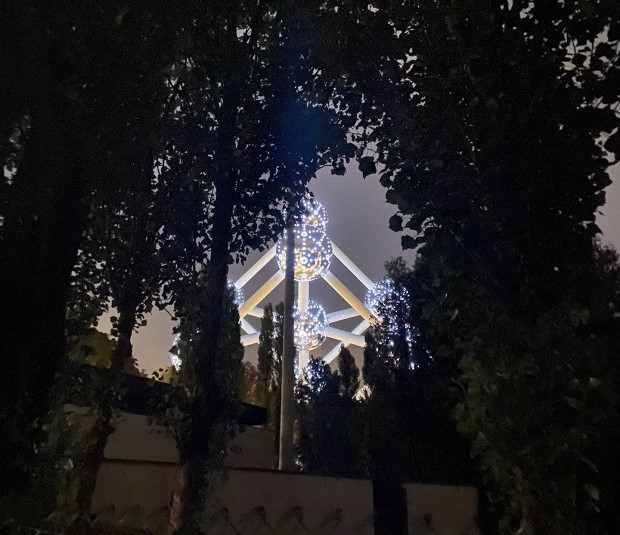 The project, at the foot of the capital's iconic tourist attraction, is supported by the city of Brussels. It was selected as a sustainable project to exploit the 1963 building that was constructed in the style of the 1958 World Expo.
In a collaboration with Brussels Environment, it also envisages in the winter to offer indoor roller skating activities when the campsite is closed.
"Transforming this unoccupied building into an ambitious, sporting and ecological project is a source of great pride for the City of Brussels. This project responds to a lack of both camping spaces in the Brussels Region, but also to a demand for quality sports spaces," said Brussels sports and climate alderman Benoit Hellings.
The Camping 58 project is run by Werner De Jonge and Bram De Ridder, who commented: "We want to create an open meeting place, where slow travel and respect for others and nature are central, for local residents and the many (inter)national visitors."
Photos: © Camping 58 Facebook site