Smile & Play: Discover the best selfie spots and gaming places in Brussels
Brussels transforms into a playground with city-wide trails of fun and offbeat things to do
Just in time for winter with its refreshing nip comes the Smile & Play circuit, Brussels' latest Option B campaign -  dedicated to fun and games. It includes manga, comics, e-sports and unmissable selfies as well as a range of gaming options.
Your personal Option A could be shopping on New York's Fifth Avenue or the Ginza district of Tokyo, but how realistic is this? That's one reason why the city of Brussels' economic affairs department is promoting Option B, with a big B for Brussels.
"With this new Smile & Play component, we place the city in a perspective that's both playful and dynamic, as an incubator of unusual places and events to (re)discover," says economic affairs alderman Fabian Maingain.
Based on locals' response to a poll asking them for their favorite things to do and buy, the top 10 suggestions have been turned into themed circuits. Spread out across the city, they comprise hidden gems, unmissable sights and unique shops. Each one proposes various tours, filled with different locations, events and addresses.
SoSelfie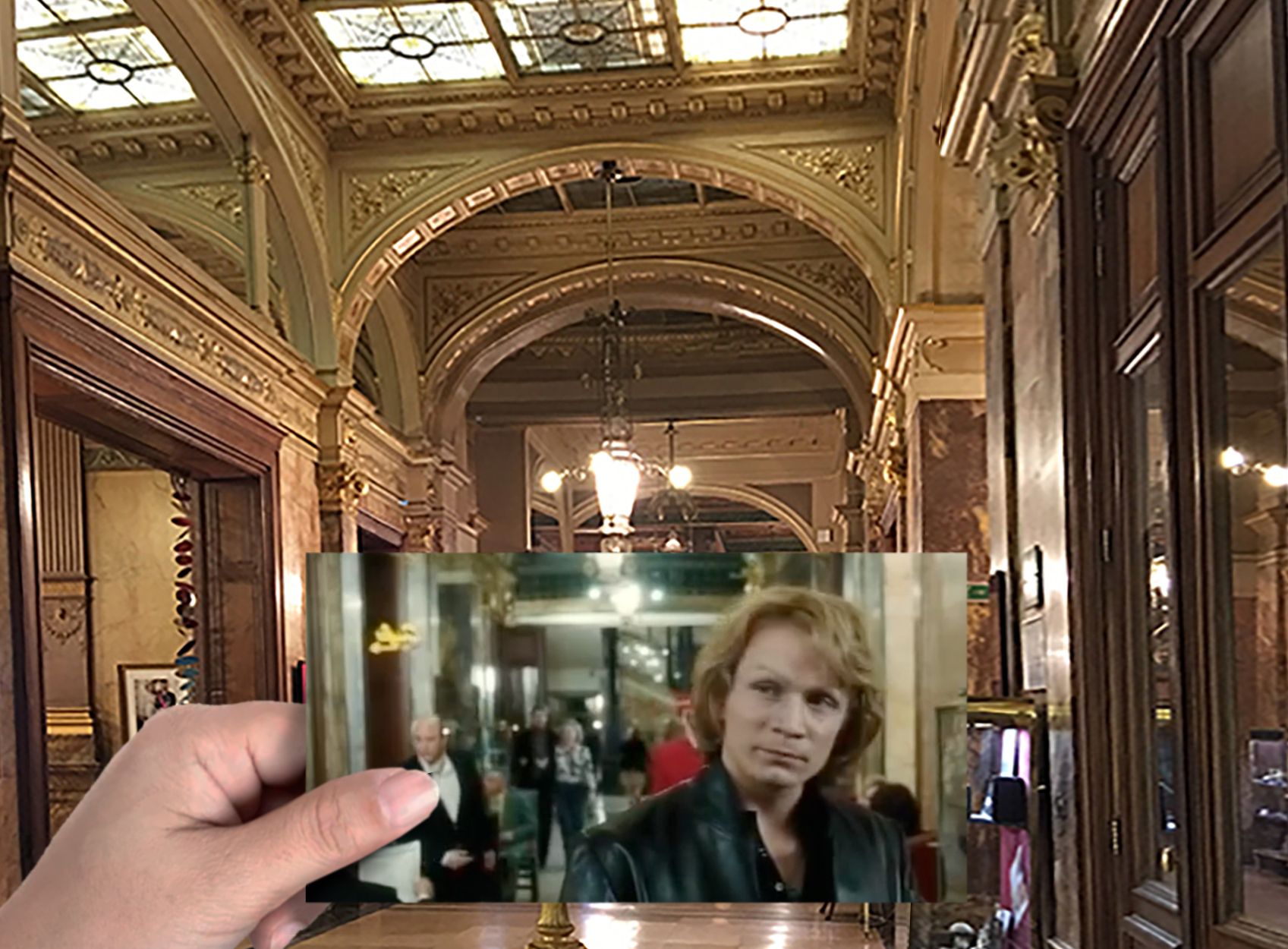 Brussels boasts almost a dozen locations that scream instagrammable forever! They include the retro atmosphere of two of Brussels' narrowest streets to the 1970s style of Pannenhuis metro station, flower-filled urinals and toilets of Super Fourchette and the insane design of the Tondo footbridge. Another circuit is a little more elaborate: locations in Brussels used for shooting movies and videos. Your assignment is to create selfies that mimic the scenes immortalised onscreen.
Games People Play
Option B has put together almost 40 locations for gaming fun. Among them are: Boa Karaoke with its high-tech private rooms, cutting-edge design and high-end cocktails. At Enygma – Escape Game you'll be hot on the heels of the dastardly Professor Moriarty, track down an explorer lost in a Mayan temple or come to the aid of Captain Nemo. Release any pent-up stress at Woodcutter (pictured) where you can throw some axes – it's darts with attitude. Geocaching is a treasure hunt in which you need a GPS and register on their website (it's free). When you reach the specific coordinates, you find the treasure box and note it down in the attached logbook. There are many levels of difficulty and hundreds of caches in Brussels. This is a great way to see the city in a different light.
Games People Buy
Brussels boasts 11 places where you can find all the gaming items you need for yourself or to offer as a seasonal gift. Check out Ichiban where manga rules. You'll find Naruto, Dragon Ball, Demon Slayer and Attack of the Titans, just to name a few, as well an in-store cafe where you can indulge in mochi, noodles and bubble tea. Le Palais des Cotillons has been selling dressing up and masquerade props for over 100 years from its store near the Grand Place. Smartoys is the place to go for everything and anything in video games, including the latest developments to retro-gaming. La Maison des Echecs is not limited to chess as it also covers poker, backgammon, strategy games, puzzles, board and card games. If your tastes are centred on American comics, Star Wars and cult series, Utopia (pictured) is the place for you. It also offers a vast selection of figurines, resins, statues - including vintage Star Wars products - and toy collectibles.