What's on this week: 17-23 March
Brussels goes green for St Patrick's Day, while literary, film and music festivals around the country all herald the start of spring. Enjoy!
Everyone is invited to wear green and join the Irish community for the 15th annual Brussels Saint Patrick´s Day Parade in the city centre on Saturday. Organised by Irish in Europe, the festivities start at 14.00 in Halles Saint-Géry. The colourful parade will wend its way through cobbled streets to the Grand Place, arriving around 16.00. Expect marching bands, ceremonies and presentations. Along the route, shops and restaurants will show their support with Emerald Isle-themed decorations and illuminations. 18 March 14.00-17.00, city centre
Following the traditional St Patricks Day Parade, enjoy a free concert with trad-jazz music from New Orleans and Dixieland. It's performed by the Cork Jazz Festival Club of Brussels in session with The Lazy Jazz Men Band. "With 25 years of experience, a good swinging atmosphere is always guaranteed," say organisers. 18 March 17.00-18.00, Les Halles Saint-Géry, Place Saint-Géry
Wasn't it lovely to see an Irish film nominated for Best International Feature at the Oscars this year? The Quiet Girl is also one of the highlights of Scéal Eile, the Irish film festival. With screenings in Brussels, Antwerp and Ghent, the festival features some of the finest recent works by Irish filmmakers. Breaking Out, for instance, a documentary about Interference singer Fergus O'Farrell that was 10 years in the making. Or Aisha, in which a refugee held in a Dublin detention centre strikes up a friendship with an Irish security guard. 22-25 March, across Brussels, Antwerp & Ghent 
While the #MeToo movement has raised awareness tenfold, changing the status quo is a long-term affair. The Elles tournent festival is well aware of this, launching 15 years ago to put women filmmakers in the spotlight. This anniversary edition features movies, roundtables, workshops and a surely not to be missed 1980s vs 2000s karaoke battle. Highlights of the film programme are Vera Dreams of the Sea, in which an Albanian woman faces sexist inheritance laws upon the death of her husband, and the documentary Jane Campion, la femme cinéma (pictured). 22-27 March, across Brussels & Liège
The second weekend of the Banad Festival is an opportunity to revisit some Art Nouveau and Art Deco architectural heritage treasures in the city-centre, Ixelles and northern suburbs. On the packed programme are Avenue Louise masterpieces, the Max Hallet hotel and Solvay hotel (pictured above), the Solvay library in Leopold park, as well as the former De Ruysscher paper mills (Rue de la Grande Île). For this special edition of the open-door event, there's interior visits, guided tours, concerts and more... 18 & 19, 25 & 26 March, multiple locations in the city
Kick off spring with a tour of Ixelles art galleries thanks to this guided tour in English on Saturday afternoon. The Gallery Walks is an opportunity to visit several exhibitions, including new shows Roni Horn (pictured above) and Danh Vō at the Xavier Hufkens gallery or a last-chance one like Emmanuel Taku, Upliftment - A God in the Life of Others at Maruani Mercier. If you want to book a guided tour in another language, contact info@brusselsgalleryweekend.com. The cost for participants is €12. 18 March 14.00-16.00, multiple locations (Ixelles)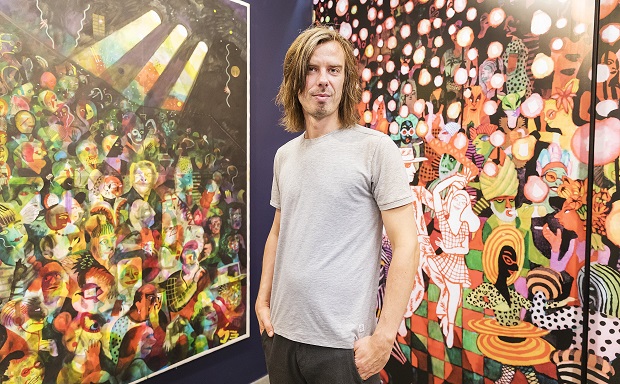 The brilliant Belgian graphic novelist Brecht Evens (pictured) will create a fresco right in front of your eyes, with only the subject "refuge" to go on. It's the theme of this year's Passa Porta festival of literature. Packed full of interesting, inspiring talks, workshops, performances, guided tours and film screenings, Passa Porta is one of the largest multilingual gatherings in Europe. Besides Evens, try to score tickets to the interview with Ukrainian author Oksana Zabuzhko and to the reading/concert featuring British author Max Porter and Nicolas Rombouts, founder of alt pop band Dez Mona. 23-26 March, across Brussels
The Brussels Science Film Festival is back with a new theme for 2023: diversity. Organised by students from the ASBL Cercle des Science de l'Université Libre de Bruxelles, the festival's main focus this year is to cover every angle and aspect represented in science by linking multiple scientific topics such as geography and technology. Through incredible footage from around the world, the scientific community's latest theories and discoveries are brought to light for the audience. In addition, most of the documentaries on show will be accompanied by a guest speaker who will answer any of the audience's questions and provide more context on the related topics. 20-26 March, ULB – Salle Dupréel, Avenue Franklin Roosevelt 50 (Ixelles)
English Comedy Night has got a great line-up for its upcoming show. Nigel Williams' rough social political comedy has taken him around Europe and made him one of the best new wave Belgian stand-up comedians. In addition to his illustrious career, he's also set up a comedy club called Stand-up Antwerp where he invites top English language comedians from around the world. Accompanying Williams is Raul Kohli, a brilliant comedian whose combination of political comedy and surreal storytelling has made him one of the top Asian acts on the UK circuit. With two great comedians taking to the stage, the comedy night is bound to have everyone crying with laughter before the end. 21 March 20.00, Black Sheep Pub, Chaussée de Boondael 8 (Ixelles)
The Brundibár Arts Festival premières in Brussels the original music of inspirational Jewish-Dutch women composers who bravely survived the Holocaust. Forbidden Music Regained features compositions by Henriëtte Bosmans (1895-1952) and Fania Chapiro (1926-1994) that are being performed for the first time. Brundibár is the only annual festival dedicated to music and arts created by victims of the Holocaust. The UK festival also organises concerts in Berlin, The Hague and now Brussels. Where oppressive regimes have silenced voices of dissent, music has often been both the object of silencing, as well as the act of resistance. 19 March 17.00, Full Circle House, Chaussée de Vleurgat 89 (Ixelles)
The famed Belgian jazz and world music festival launches a new seasonal edition with the Brosella Spring Festival. Get ready for four days of performances by top Belgian jazz and urban ethno artists with concerts featuring new releases, workshops and previews plus a Sunday brunch are all on the enticing programme. The festival kicks off in style on Thursday evening with the Too noisy fish trio (pictured above) featuring DJ Grazzahoppa & Dimitri Verhulst. Tickets and passes are on sale according to a system of 'pay what you can'. 23-26 March, La Vallée, Rue A Lavallée 39 (Molenbeek)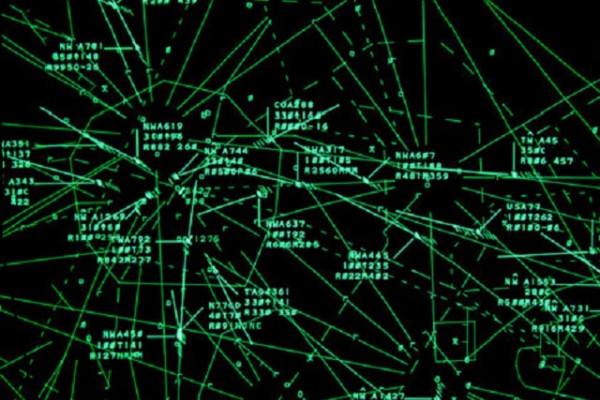 Taking a flight might be a familiar means of travel but how much do you know about air traffic control? Aviation expert Alexander Skoniezki explains ATC systems in Europe, from how controllers work and the management of airspace, to the financing of systems and the future of the sector. The event is organised by the International Study Group (ISG), which regularly visits exhibitions a well as hosting talks on a range of topics. Free for members, €10 for guests. 20 March 10.30 (welcome 10.00), Rue Du Vieux Moulin 103 (Auderghem)
Female dancers from various walks of life unite around the refined and idealised street dance style Krump in Elles disent. Claiming their bodies for themselves, they muster their power as women to come together as one unit in a collective movement to transcend their individual selves. A production by the Nach Van Van Dance Company from France. 23 & 24 March 20.00, Les Halles de Schaerbeek, Rue Royale Sainte-Marie 22a (Schaerbeek)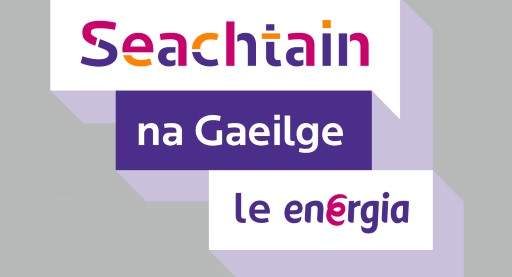 Are there any lessons from the Hebrew language revival that could help Irish Gaelic become more widely used? That's the question raised by the Claddagh Toastmasters annual lecture on the Irish language, delivered by experienced Irish diplomat Dr Sean Ó Riain. The talk (in English) is the bilingual toastmasters club's contribution to 'Seachtain na Gaeilge' (Irish Language Week). Entrance is free but guests must register their attendance no later than 21 March at 10.00 to: claddagh.toastmasters@gmail.com. 23 March 18.30-20.00 (doors open at 18.00), Embassy of Ireland, Rue Froissart 50
Injecting some welcome warmth into Brussels is the annual Fiesta Latina Edition Carnaval* celebrations at Tour & Taxis. The Latin American festival – full of colourful music, dance and parties – promises to raise temperatures with its programme of Zumba, salsa, bachata, 40 mercadillos stands, and plenty of other carnival traditions. Free for under 12s. Until 19 March, Tour & Taxis, Avenue du Port 86C
Learn all about Scale Dogs at the Brussels Women's Club's next charity talk and tea session. The non-profit has been improving the mobility, safety and independence of people with a visual disability by providing quality guide dogs free of charge since 1990. It will bring along a 'demo dog' with a trainer to show how important these dogs are and how much time and effort it takes to train them. A Q&A will follow the 30-minute presentation along with refreshments, including home-made cakes. 21 March 14.00-16.00, BWC Clubhouse, Rue au Bois 509 (Woluwe-Saint-Pierre)
Book now With thousands in Turkey and Syria still in need of urgent assistance following February's disasters, Bozar and Klarafestival are staging a Solidarity Concert for Earthquake Victims. The benefit evening features internationally-renowned Turkish pianist and composer Fazıl Say (pictured), who will perform a recital with mezzo-soprano Serenad Bağcan. All proceeds will be donated to the Consortium 12-12 organisation. 26 March 20.30, Rue Ravenstein 23
OUTSIDE BRUSSELS
Explore all the aerial activities of Temploux Aerodrome at its Spring Open Day on Saturday. Admire the aircraft, ranging from helicopters and gliders to small planes, watch parachutists landing gently on the field, hunt for bargains in the flea market and discover interactive games. You can even enjoy reduced rates for beginner flight lessons! Refreshments are guaranteed with the airfield's popular brasserie restaurant open until 23.00. Entrance to the event is free. 18 March 11.00-18.00, Aérodrome Namur-Suarlee, Rue du Capitaine Aviateur Jacquet 44  (Namur)
It's quite a week for cinema, with three film festivals kicking off. Docville is dedicated to documentary films, reeling in some of the best the world has to offer over the last couple of years. From well-known subjects (America's opiate crisis) to the fascinatingly obscure (teenage physics genius Ted Hall, who reluctantly helped develop the atomic bomb), the Docville line-up is stuffed with gems of the genre, plus Scienceville, a special programme for kids. 22-30 March, across Leuven
There are still a smattering of tickets to Vlaamse Opera's The Indian Queen, Henry Purcell's semi-opera about the battle between the queen of Mexico and an Inca general. Antwerp stage director fully embraces the semi-opera style, in which there is also dancing and spoken dialogue, creating a contemporary version of the 17th-century piece (in English with Dutch surtitles). 18-25 March, Antwerp Opera, Frankrijklei 3
Les Drapiers contemporary art gallery in Liège presents for the first time one of Belgium's rising stars, artist Jot Fau. Le risque de se faire is an exhibition of new works, in small and medium formats. Various fabrics such as bed sheets, bandage cover and envelop objects, some personal, to transform them into new treasures. Brussels-based Fau only works with existing materials, and believes that all the objects have their own stories to tell. The imaginative artist explores themes of identity, self, survival, rebirth, leaving and possibly never arriving. Until 29 April, Les Drapiers, Rue Hors-Château 68, Liège

Photos: Elles tournent ©Pathé Renn Productions; Hôtel Solvay ©Explore.Brussels - Ph Sophie Voituron; Passa Porta ©Courtesy Cartoon Museum Basel; 23. Elles Disent ©Atouga Attougha; Fiesta Latina Thibault_van_Renynghe; The Indian queen ©Frederio Lovino; © Jot Fau
Sometimes The Bulletin earns a small commission when a reader buys a ticket to an event we have featured. These affiliate links are clearly labelled with an asterisk (*). Our choice of events is unbiased, made independently by our journalists and never influenced by advertisers.