Find a perfect winter getaway in the countryside surrounding Brussels
With many of us sticking closer to home for the holidays this year, it's a fitting time to check out some of the more outstanding overnight accommodations near Brussels. They make for a nice change of pace to spend Christmas or New Year, but also offer comfy getaways for the chilly months to follow.
From cosy interiors with antiques and open beams to modern, airy rooms with a waterside view, these options in Flemish Brabant's green belt are highly recommended.
©Lander Loeckx
Huize Dumberg, Hoeilaart
Would you like to be welcomed into a 1900 manor home with fresh pastry and hot coffee? Look no further than Huize Dumberg in Hoeilaart, the region just east of Brussels known for its small grape farms. It's also the place where legendary comic strip artist Marc Steen lived worked, and one of the Dumberg's rooms is dedicated to his most famous character, Nero. The other room honours Tintin, and both are in keeping with the general feel and era of the house: Cosy and nostalgic. Rooms look out onto a lovely garden, and owners Kristin and Pierre lay on a breakfast spread that includes homemade bread.
What to do nearby: Huize Dumberg is right on the edge of the Sonian Forest, and the owners are happy to provide you with suggestions for exploring it on foot. This is also a popular cycling region, and bikes can be hired from the owners, who have mapped out tours. Some Hoeilaart grape growers offer tours, and the Hoeilaart Castle is a short walk from Dumberg. Situated in a park with big, old trees and a pond, the castle is not open to visitors but is well worth a look.
©Louis 1924
Louis 1924, Sint-Martens-Bodegem
This roomy B&B offers the best of both worlds: A complete renovation of an old farmhouse, with rooms impeccably furnished in traditional style. The owner has really paid attention to detail and nice touches, such as warm lighting and stylish double doors that enter onto the extensive grounds. The owner of Louis 1924, Thomas Locus, is also a chef, so an excellent breakfast is rather guaranteed, but guests can also book a private dining experience.
What to do nearby: Thomas Locus also happens to be the chef at Brasserie Julie, a Michelin star restaurant a stone's throw from Louis 1924. The B&B will even shuttle you over there if you make a reservation. Sint-Martens-Bodegem, part of Dilbeek, is a good place for foodies in general. 'T Misverstand in the main square is also a restaurant with an excellent reputation, and the town is in the north of Pajottenland, the region that produces lambic, geuze and kriek, three of the most unique beers in the world.
©Toerisme Vlaanderen
Aquarand, Hofstade
You're in for a peaceful, quiet stay at the family-owned Aquarand, on a country road that runs along the Leuven-Dijle canal. The four lovely rooms are named for trees native to the area (beech, linden, oak and chestnut) and colour schemed accordingly. All the rooms have either a view of the garden or the water, as does the breakfast nook, where Ann and Guido include regional products in their extensive breakfast offer.
What to do nearby: Skirting up against the back of the Aquarand is the Hofstade recreational domain, where visitors can take to the rope parcours among the treetops or simply stroll around the grounds and lake. The domain is also home to the Sportimonium, a museum and experience centre dedicated to Olympic sports and athletes. It is one of only 22 officially recognised Olympic museums in the world.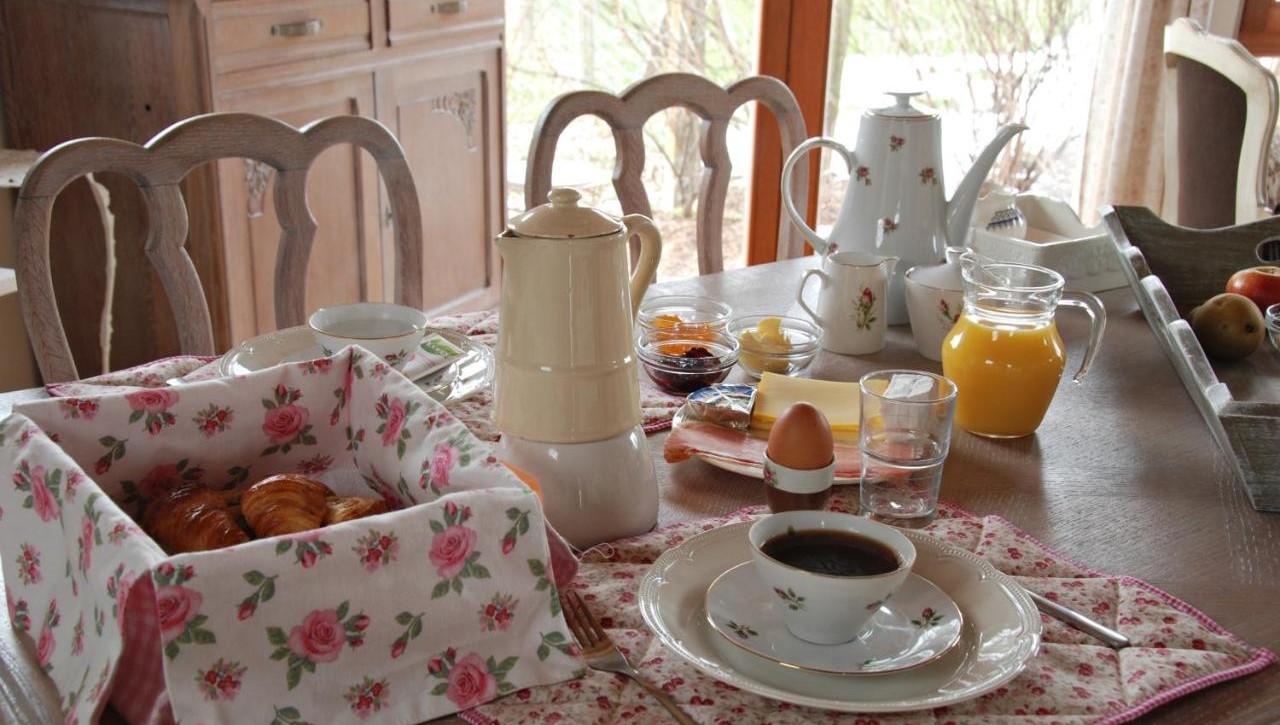 ©Brokantie
Brokantie, Pamel
For those seeking more privacy in a countryside getaway, Brokantie is an adorable little holiday house (pictured top and above) built and furnished by the owners, who also deal in antiques. Everything in the house was not only refurbished by them, much of it is for sale. So visitors will see price tags on those 1940s lamps or 19th-century settees. The interior changes as items are sold, but it still feels like a home more than a hotel. Brokantie also has an on-site sauna and a mini-bar stuffed with regional libations. The owners run an antiques and regional products shop in the same street.
What to do nearby: Pamel is a district in Roosdaal, which has a great mountain bike route called De Schakel. Cycling and walking options are abundant, thanks to the gorgeous Pajottenland landscapes and node-to-node networks. Roosdaal is also home to a terribly picturesque windmill, which houses a windmill museum. And Pajottenland's most visited church is in Roosdaal. The neo-classical St Martinus in the Strijtem district has a unique spire, with a bulging sphere halfway up, as well as intricately detailed stained-glass windows that incorporate the village's then residents into scenes – some rather macabre.
Check Flemish Brabant's tourism website for more accommodations options this winter
Photo top ©Brokantie