Full Circle to host first Festival of Ideas in Brussels in December
After 10 years of debate-sparking events in the Belgian capital, Full Circle launches its first Festival of Ideas.
In providing Brussels' intellectual and social community with a new concept, the ideas club injects a breath of fresh air into a cultural landscape that continues to evolve post-pandemic.  
From 2 to 4 December, the festival explores the theme of 'Better' through an array of live activities designed to stimulate, inform, enrich and entertain visitors. Open to all, the various events and their different and original formats engage with fresh thinking, offer new ways of seeing old problems and seek solutions.  
The Festival of Ideas takes place all weekend in Full Circle House, a charming hotel de maître with an elegant interior that serves as a lively venue for the organisation. From roundtables with international speakers to interactive workshops led by local actors, from live music for little ones to food experiences for curious palates, the diverse programme promises to inform and entertain a wide audience.  
Big ideas to be debated
In typical Full Circle style, international thinkers and doers are invited to the stage to share their big ideas and spark meaningful conversations with the audience on some of the issues that define our age.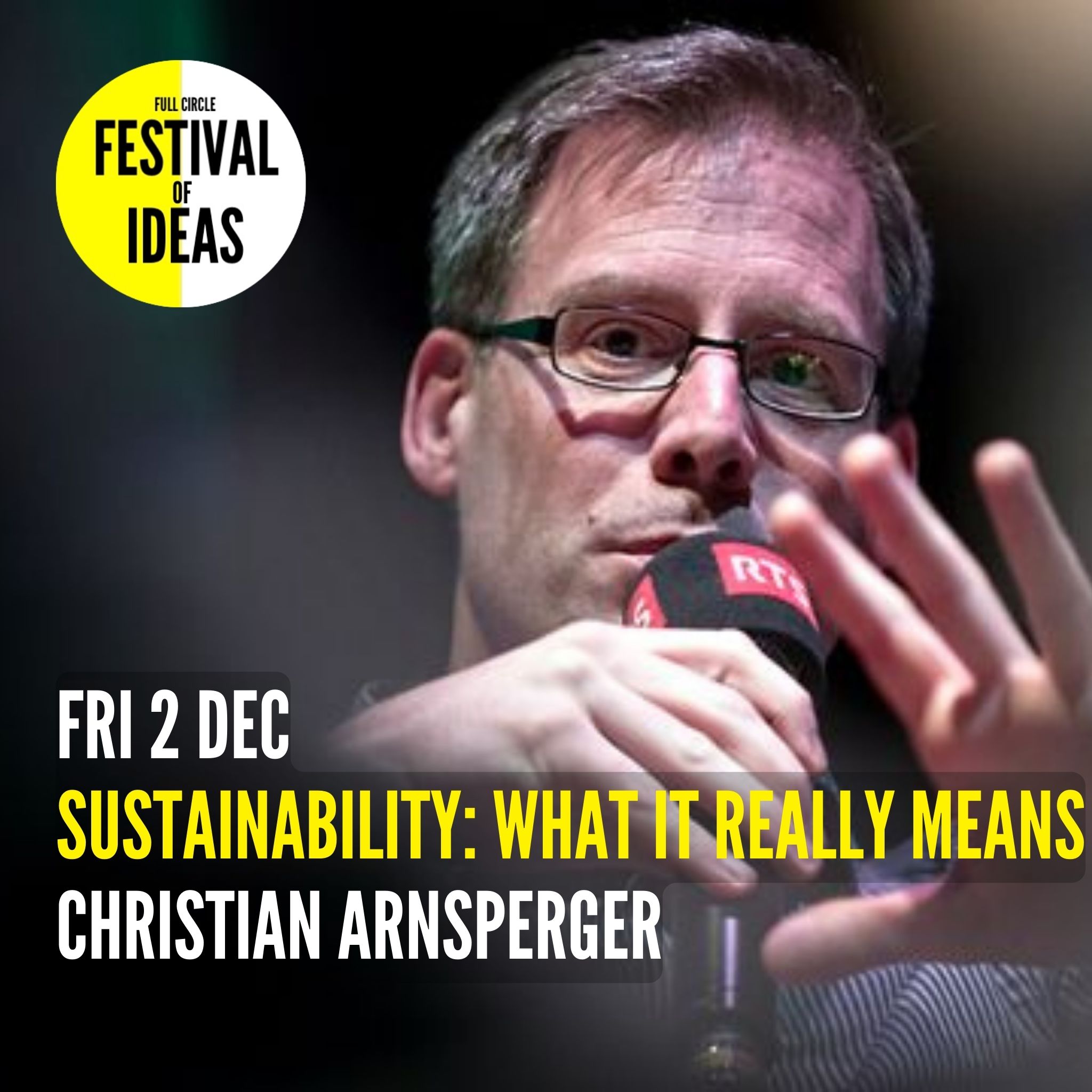 Renowned philosopher and public intellectual AC Grayling tackles three connected contemporary crisis – the climate, technology, social and economic justice. Neuroscientist and science populariser Hannah Critchlow exposes how to harness our full brain power and ability to take action collectively. Economist Christian Arnsperger delves deeply into the 'donut decade', looking at the ins and outs of sustainability. François Gemenne, charismatic expert of environmental geopolitics, intervenes to make sense of the ecological transition in a heated panorama of political shortcomings, societal polarisation and divisive moral questions. 
New contest for writers
In addition to these signature talks, the festival also features a programme of roundtables and interactive workshops led by Brussels based actors, as well as live music, food and drinks, yoga and activities for children. Full Circle has also launched a writing contest, inviting the public to contribute with their creative story of something 'better'.  
If you itch to improve something in your personal life, community dynamics or the system, and often wonder how to move forward, this is the perfect moment to pause, take the time to join Brussels' Ideas Festival and indulge in a rich programme of activities that will catalyse action. 
The Weekend Pass gives access to all talks and workshops. Some activities require a single-entry ticket. Here is how to get yours. 
Full Circle is recruiting volunteers to help run the festival. If you are interested, get in touch.  
Festival of Ideas
2-4 December
Full Circle House
Chaussée de Vleurgat 89
Ixelles
Sorry! Our prize giveaway has now closed and the winners have been notified.