Sweet treats: The best artisanal ice cream straight from the farm
Those of us who resist the temptation to load our freezers with ice cream from the supermarket are not quite as committed when it comes to stumbling across an artisanal ice cream stand tucked into a farm in the countryside. Add summer to the mix and ice cream made fresh on a family farm is pretty irresistible.
For those exploring the countryside around Brussels this summer, there are many options to accidentally happen upon one of these delightful places, which sometimes come with a shop with more farm-fresh products, picnic tables or other sweet treats like pancakes.
One of the best is De Calogne in Galmaarden, about 30 kilometres south-west of Brussels and a lovely drive through the green belt of Flemish Brabant. De Calogne is on a working farm along a long, narrow country road, just like such a place should be.
Step in to the shop to find ice cream and sorbets that you can eat on the spot or take away with you by the litre. They also have frozen yoghurt and make their own ice cream bars. A dairy farm, De Calogne makes all of its products fresh on site, and out back is the perfect terrace with a view of the surrounding fields.
For something a bit closer to Brussels, try Krijmerie (Dutch for 'creamery') in Gaasbeek. You might know Gaasbeek for its famous castle, and this beloved ice cream parlour is across the street.
Krijmerie is incredibly popular with the locals, so much so that it moved from its farm home to a separate building about 12 years ago and then had to move again to the current location to keep up with demand. Inside it's a proper restaurant atmosphere, and the large terrace out back offers views of Gaasbeek's forest.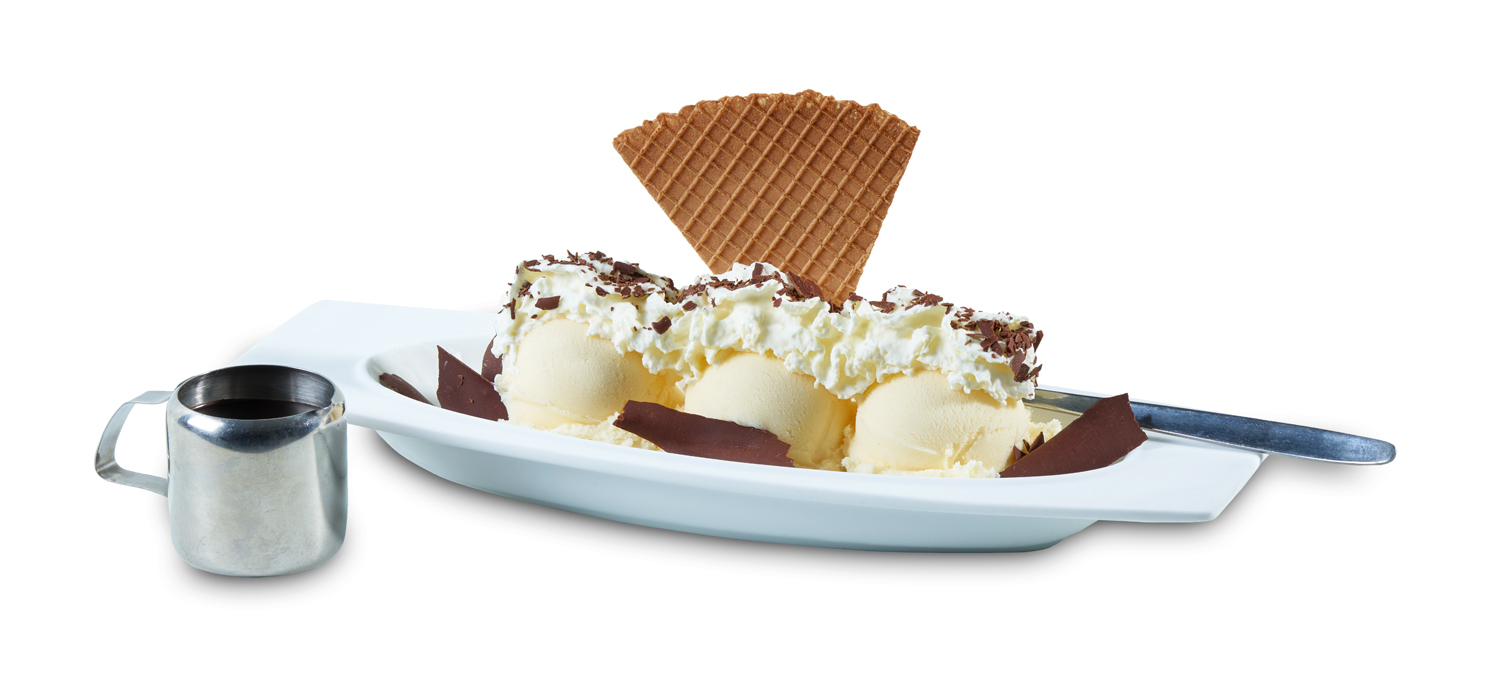 Aside from ice cream made with fresh milk from local farmers, Krijmerie is popular for another reason: More than 50 choices of ice cream sundaes. They are fantastically creative, too, overflowing with huge chunks of fruit or sporting whole pralines.
Krijmerie also sells sorbet, pancakes, drinks and baked goods sourced locally. And conveniently, there is a big parking lot. But here's some good news: De Lijn bus 142 goes from Brussels South Station through Anderlecht and out to Gaasbeek. It drops you 100 metres from the Krijmerie at the Gaasbeek Castle stop.
Galgenveld, meanwhile, offers something different from the rest: ice cream made with sheep's milk. The couple who run Galgenveld started the business just a few years ago, after considering how they could quit the rat race and earn a living from the few cows, horses and sheep they had.
They eventually settled on the sheep – not on wool, but on milk. In their shop in the suburbs of Kortenberg, just 30 minutes by car from Brussels, they sell not just ice cream based on the milk, but yoghurt and cheese as well. They have a load of flavours when it comes to ice cream, including unique options like mango and speculoos.
Photos, from top: Service with a smile at Galgenveld, the farmer – and cows – of De Calogne, one of many, many sundaes at Krijmerie