Aspria set to make a big splash: Outdoor pool among makeover plans for Brussels clubs
In association with Aspria
Wellness group Aspria has invested €50 million in Belgium since 2001 and plans further investment in its Brussels clubs in 2023, reveals chief executive and co-founder Brian Morris (pictured below).
One major lesson from Covid-19 has been the importance of keeping body and mind healthy. Leading wellness institution Aspria, the first premium health club operator in Brussels, is helping to meet that goal.
"The pandemic made us think of health. It is not all about fitness, it's about wellness," says Morris, who took over the reins of the group in 2000. "We're proud to have welcomed more than 2,000 members and guests every day for over 20 years, taking care of their health and well-being with a complete package, through fitness, sport, spas and work-life balance."
Aspria boasts three clubs in Brussels: Arts-Loi, Avenue Louise and Royal La Rasante. Affiliation to the Louise branch gives members the opportunity to enjoy all of them.
Each has its own distinct personality, offering members a variety of urban sanctuaries. Set up in 2001, the flagship Arts-Loi centre offers "the best classes in Brussels". Family-friendly institution Royal La Rasante in Woluwe-Saint-Lambert (pictured) was founded in 1902, and redeveloped by Aspria in 2005. Set in beautiful greenery with hockey pitches and tennis courts, it runs special children's programmes and a creche. It was in the same year that Aspria opened the exclusive adults' only club below the luxurious Steinberger Wiltcher's hotel in Avenue Louise.
Consolidating Aspria's number one position in Belgium, Germany and Italy, is Morris' principle goal for 2023 and beyond: "We have nine clubs in Europe, each the largest of its kind – Berlin is 17,000m2 and Royal La Rasante 13,000m2. With more space than any other operator, we can provide more variety and more expertise."
Another priority is energy efficiency. Launching its 'Proudly Working to Zero [carbon emissions]' programme in 2019, Aspria has installed combined heat and power systems, intelligent ventilation, solar panels and water-efficient shower heads in all its clubs.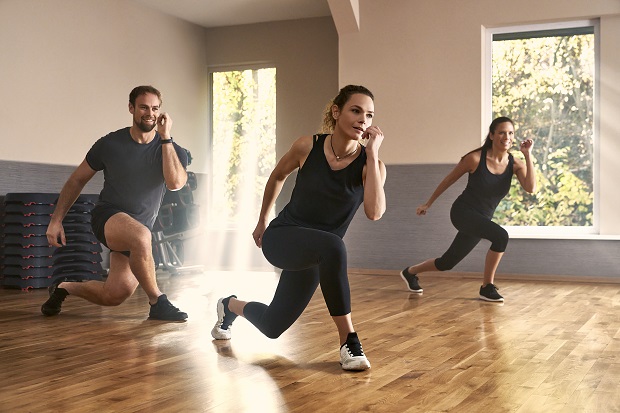 This year, Morris is making major investments in its Brussels clubs, notably a €400,000 redesign of Avenue Louise's wellness area and more than €1 million in new facilities for Royal La Rasante."
And that's not all, Morris says excitedly. "We have another project that everyone will find special. A big splash is coming in a few months' time." Although details cannot be released at this stage, the new centre will include an outdoor swimming pool – something Brussels sorely lacks.
The chief executive also reinforces Aspria's value-for-money for Brussels residents. "As well as tri-club memberships, they enjoy reciprocal access in the world's finest wellness facilities: we have 11 partner clubs including in Washington, New York, India, Thailand, Singapore and Hong Kong."
Aspria is nothing if not multicultural: "We have so many international members, from 64 different nationalities, and this makes us stand out from any of the other clubs," Morris emphasises.
UK-born Morris, who travels constantly for work, considers himself firmly European. "Spending time with my multi-cultural, highly trained, different teams is part of my life." He's also passionate about his job, "I'm not sure I dislike anything about it."
He started out in 1986 as a chartered surveyor, working for Whitbread Retail Division and then Burton Property (now Arcadia): "The development of real estate has been in my blood for 35 years," he said. "The combination of retail, hospitality and leisure has really set me up for my current job."
With homes in London and Italy, Morris is "a big fan of Belgium with its different cultures and languages". Moreover, he is pleased that it has embraced the sporting life offered by Aspria. "When I started in 2000, the average penetration rate into sports clubs was below 5%, now it is 10% [compared to about 20% for the Dutch, British and Spanish], and there is potential to double again. This is exciting and we want to play our part as the leading wellness provider."
In Brussels, there's little competition for Aspria, Morris says. He generously praises Basic-Fit founder René Moos for "doing a great job in a completely different business. We are quite different and quite complementary."
Aspria Arts-Loi
Aspria Louise
Aspria Royal La Rasante